Community
At Whole Aveda, we are proud to partner with the following organizations
Green Circle Salons
Green Circle Salons provide the world's first, and North America's only, sustainable salon solution to recover and repurpose beauty waste ensuring that we can help keep people and the planet beautiful.
Green Circle Salons are able to transform beauty waste into a desirable commodity through an award-winning platform built by the industry, for the industry. Their turnkey program allows salons to repurpose and recover up to 95% of the resources that were once considered waste; materials such as hair, leftover hair color, foils, color tubes, aerosol cans, paper and plastics.

---
Gulf Restoration Network
For Aveda's Earth Month, we are partnering with the Gulf Restoration Network. Gulf Restoration Network is committed to uniting and empowering people to protect and restore the natural resources of the Gulf Region.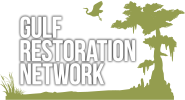 ---
Ocean Allies
We believe in connecting tourism and conservation with strategies allowing both to thrive, maintaining tourism jobs while increasing the protection of our beach environment and marine life.